American Darlings is a tried-and-true rock band based out of Brooklyn, New York, that loves to play loud, melodic and infectious tunes, consisting of Jason Maksymilian, Daniel Vincent, Tommy Cormier and Jon Levine.  Band members Daniel Vincent, Jason Maksymilian  and John Alexander formed the group in the Fall of 2010 and have played heavily around the Brooklyn and Manhattan scene.  Kick-starting with a powerful CMJ 2010 show at the National Underground in downtown Manhattan, they began by independently releasing EP's online, along with limited cassettes.  They won Gramercy Theater Battle of the Bands in January of 2011.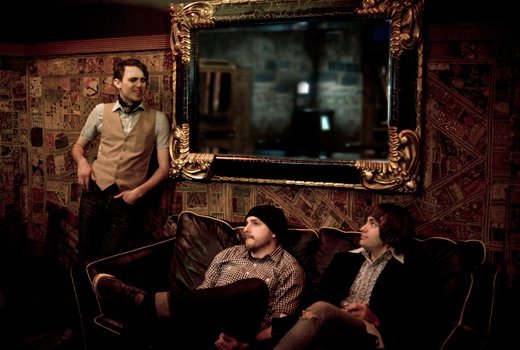 Soon after, In May, they were Artist Of The Month and featured on the cover of Deli Magazine.  Among the artists they cite as influences are Dinosaur, Jr., Sunny Day Real Estate, At The Drive In, Superdrag, My Bloody Valentine, Sonic Youth, etc.  They've been very active ever since and have released 2 full-length studio albums along with other releases.
Recently, they recorded a 3-song release for CONVERSE Rubber Tracks and are currently working on their next album in between shows.
Contact them at:  americandarlings@gmail.com
www.facebook.com/americandarlings
http://americandarlings.bandcamp.com