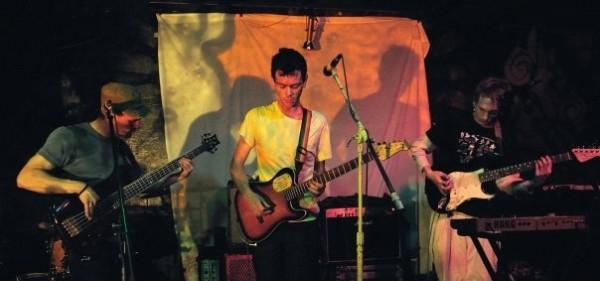 Ghost Of Monkshood is a psychedelic/sci-fi folk rock outfit that was born in Norman, OK.  It is based off of the collaboration of Chase Spivey and Chris McDaniel, two singer/multi-instrumentalists who together first released Cito and the Almond Bear and She Flies With Her Own Wings in 2003.  More albums soon followed and a group was formed that underwent several line-up changes during the releases of On the White Horizon, Spider Through The Fog, Lift and more.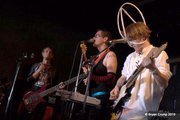 Pitchfork Media described Spider Through the Fog as "tranquilizer-dosed phantom folk drifting bodiless through veils of mist, medleys of cloudy ambiance marshaled into improbable pop songs. On the microphone, they came to haze and amaze you."
Their albums have been recorded with the help of Thom Proctor, Dorian Small, Attila Balazs, Dave McDaniel, Penny Hill & Ben Lindesmith, while various live attempts to reproduce this music have been made with the help of Thom Proctor, Dorian Small, Ken Dedmon, Brian Adair, Zach Hollingsworth, Tanya Felter & Todd Plunkett.
Feeling this Moment is their most recent digital release.
Chase Spivey and Chris McDaniel have also performed under another alias group, FRMR, pronounced "Farmer."