Brett Horton is an American musician who was born on the outskirts of Kansas City and grew up in Oklahoma and Delaware.  He began his performing career as a teenager, forming his first band at 13,  and has since traveled and recorded extensively, playing many shows, solo and with myriad groups and collaborations, living in many different places.  A member of the eclectic, indy rock group, the Gardes, he is a multi-instrumentalist and vocalist and has written innumerable songs in what he sometimes refers to as "melting-pot music."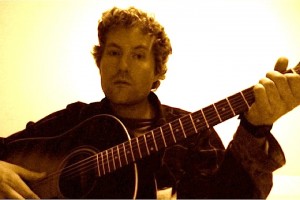 A writer and visual artist, he often uses the directorial pseudonym of Alexander Anonymous while also acting in these films.
In August, 2013, he published a book of poetry entitled Umbrellas O'er Haloes.
Associated Acts:  The Gardes, Naomi Nameless & Her Orphans and more