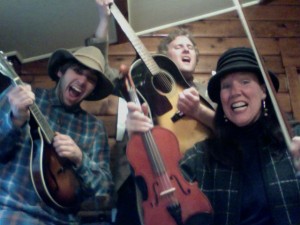 Naomi Nameless & Her Orphans was formed in Skagway, AK in the summer of 2012, while working in a daytime vaudeville stage show as musicians known as the Liarsville Orchestra. While NN & HO played songs from various eras and genres along with originals, they released a lo-fi, handcut album of traditional folk songs in July, '12, simply known as Songs Of the Liarsville Orchestra to hawk during their daytime stint.  The line-up features (left to right) Andrew Polakow, Brett Horton and Sue Holcomb and whoever happens to be playing along.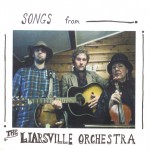 Listen to the album and the EP over on the left.
They currently have no intention of having a website or facebook page.
Read Skagway News review here.